Sponsored Link
スポンサーサイト
上記の広告は1ヶ月以上更新のないブログに表示されています。
新しい記事を書く事で広告が消せます。
Macaroni Gratin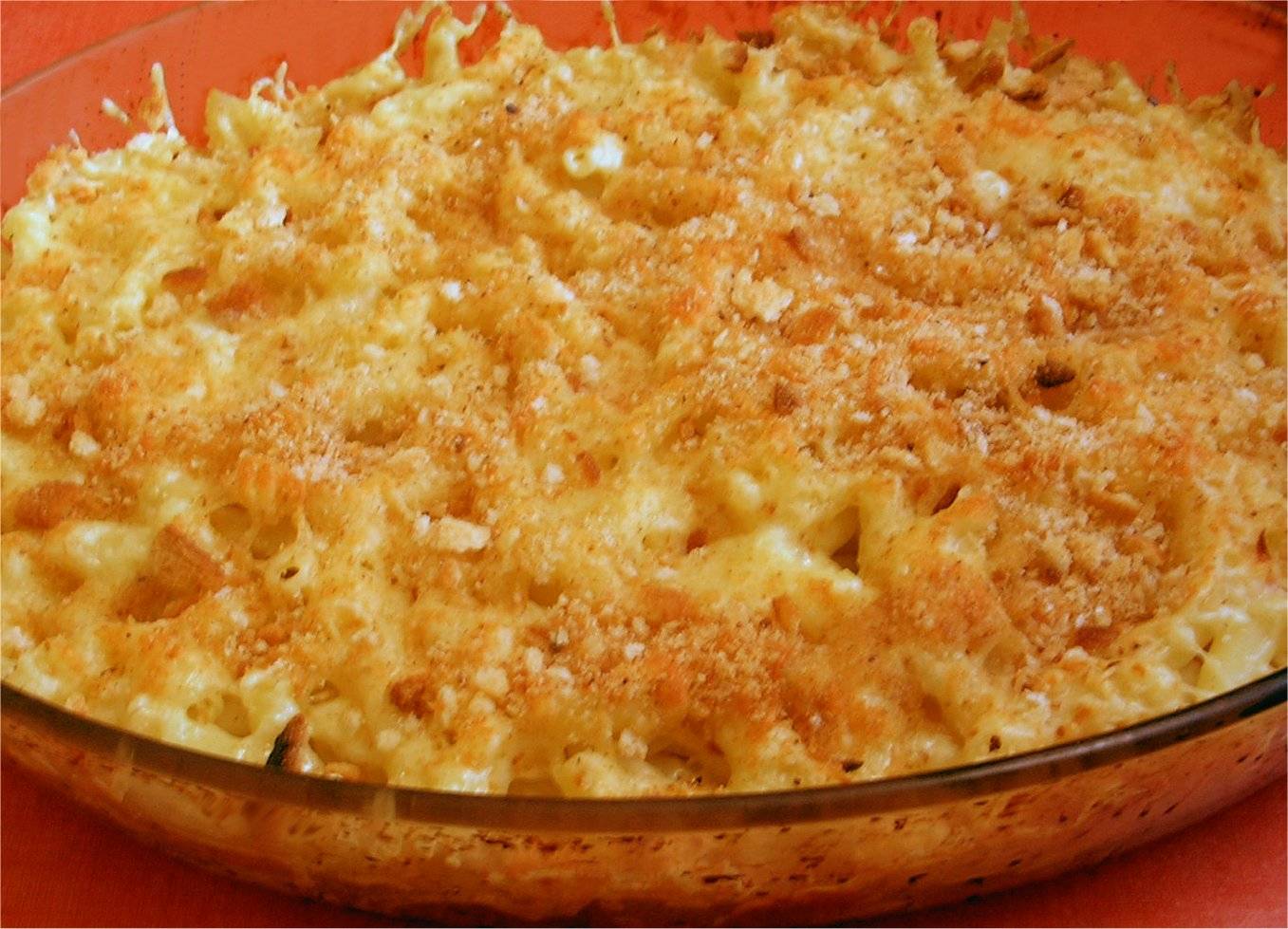 (Macaroni Gratin / Image)
Rich, creamy, and with Gruyere and other delicious cheeses, this dish is nothing to sniff at.
It is incredibly simple to prepare, and it gives you an end creation that is truly scrumptious.
Ingredients:
(Serves 4)
* 200 g shelled prawns
* 1 boneless chicken thigh
* 1/2 onion
* 85 g mushrooms
* 100 g macaroni
* 150 g pizza cheese
for the white sauce
* 4 tbsp butter
* 5 tbsp flour
* 2 1/2 cups milk (500 ml)
* 1 cup fresh cream (200 ml)
* salt and pepper
Method:
1. Thinly slice the onion.
Cut the chicken into bite-size pieces.
Chop the cheese.
2. Boil the macaroni for about 8 minutes or according to the time marked on the package.
When it's done, empty it into a colander.
3. For the white sauce, melt the butter in a frying-pan, and add the flour.
Pour in the milk little by little, and constantly stir it getting lumpy.
Add fresh cream and mix till the sauce becomes thick unctuous.
Season with salt and pepper.
4. Stir-fry the prawn with a little salt and pepper.
Empty them into a dish.
Stir-fry the chicken, onion, and mushrooms, and season them with salt and pepper.
Add the prawns.
5. Pour the white sauce over the stir-fried ingredients, and add the macaroni, mix them well.
6. Place them on a heat-resistant dish, sprinkle cheese on top, and bake in the oven for 20 minutes.
By JS on Jun 10, 2011
tag : Recipe