Sponsored Link
スポンサーサイト
上記の広告は1ヶ月以上更新のないブログに表示されています。
新しい記事を書く事で広告が消せます。
Shippoku ryori (Nagasaki)
During the Edo Period, Nagasaki was the only
Japanese
port open to trade with the outside world and developed a cosmopolitan character. The shippoku ryori style of cooking was adapted from traditional formal banquets in ancient China.
This means that The shippoku ryori is a kind of Cross-cultural
Cuisine
.

(Shippoku Ryori / Image)
Circular tables are arranged with a mix of
Japanese
delicacies, Chinese-style dishes, and also foods introduced by European traders.
長崎卓袱浜勝 ながさきしっぽくはまかつ
Address: 6-50 Kajiyamachi, Nagasaki-shi, Nagasaki / 長崎県長崎市鍛冶屋町6-50
Phone:095-826-8321
Average cost:4001-5000yen
Closest station:Shianbasih
More detail (in
Japanese
):
http://www.hotpepper.jp/strJ000033910/
草 花洛 長崎市 鍛冶屋町
Address:5-78 Kajiyamachi, Nagasaki-shi, Nagasaki / 長崎県長崎市鍛冶屋町5-78
Phone:095-823-9313
Average cost:4001-5000yen
Hours:Lunch11:30-14:00 / Dinner17:00-22:30L.O.21:30
Closest station:Shianbasih
More detail (in
Japanese
):
http://www.hotpepper.jp/strJ000037298/
縁粋 長崎市 銀屋町
Address:2-12 Ginyamachi, Nagasaki-shi, Nagasaki / 長崎県長崎市銀屋町2-12
Phone:095-829-3222
Average cost:4001-5000yen
Hours:Lunch 11:30-15:00(O.S.14:00) / Dinner 17:00-22:00(O.S.21:00)
Closest station:Nigiwaibashi
More detail (in
Japanese
):
http://www.hotpepper.jp/strJ000576502/
無量菴 伊良林 銀鍋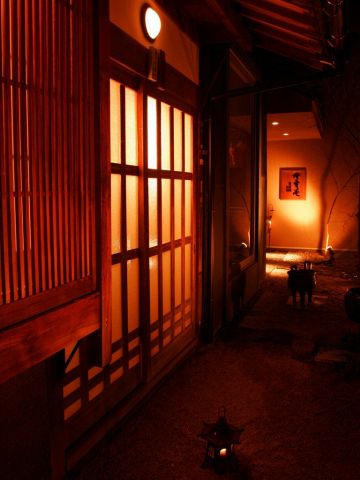 Address:1-2-3 Irabayashi, Nagasaki-shi, Nagasaki / 長崎県長崎市伊良林1-2-3
Phone:095-822-4615
Average cost:3001-4000yen
Hours:(Lunch)11:30-14:00 (tea time-15:00) / (Dinner)17:00-22:00 (bar time-23:00)
Close:Tue
Closest station:Shindaikumachi
More detail (in
Japanese
):
http://www.hotpepper.jp/strJ000648923/
By JS on Apr 18, 2011
スポンサーサイト