Sponsored Link
スポンサーサイト
上記の広告は1ヶ月以上更新のないブログに表示されています。
新しい記事を書く事で広告が消せます。
Yakitori (grilled chicken) / Japanese Food
Skewers of succulent chicken dipped in barbecue sauce, grilled to perfection over hot charcoals, then washed down with cold beer -- it's easy to see the appeal of yakitori after a hard day's work.
Not surprisingly, yakitori-ya (yakitori restaurants and stands) are popular early-evening gathering places, filled with office workers stopping off for a quick snack before the train ride home.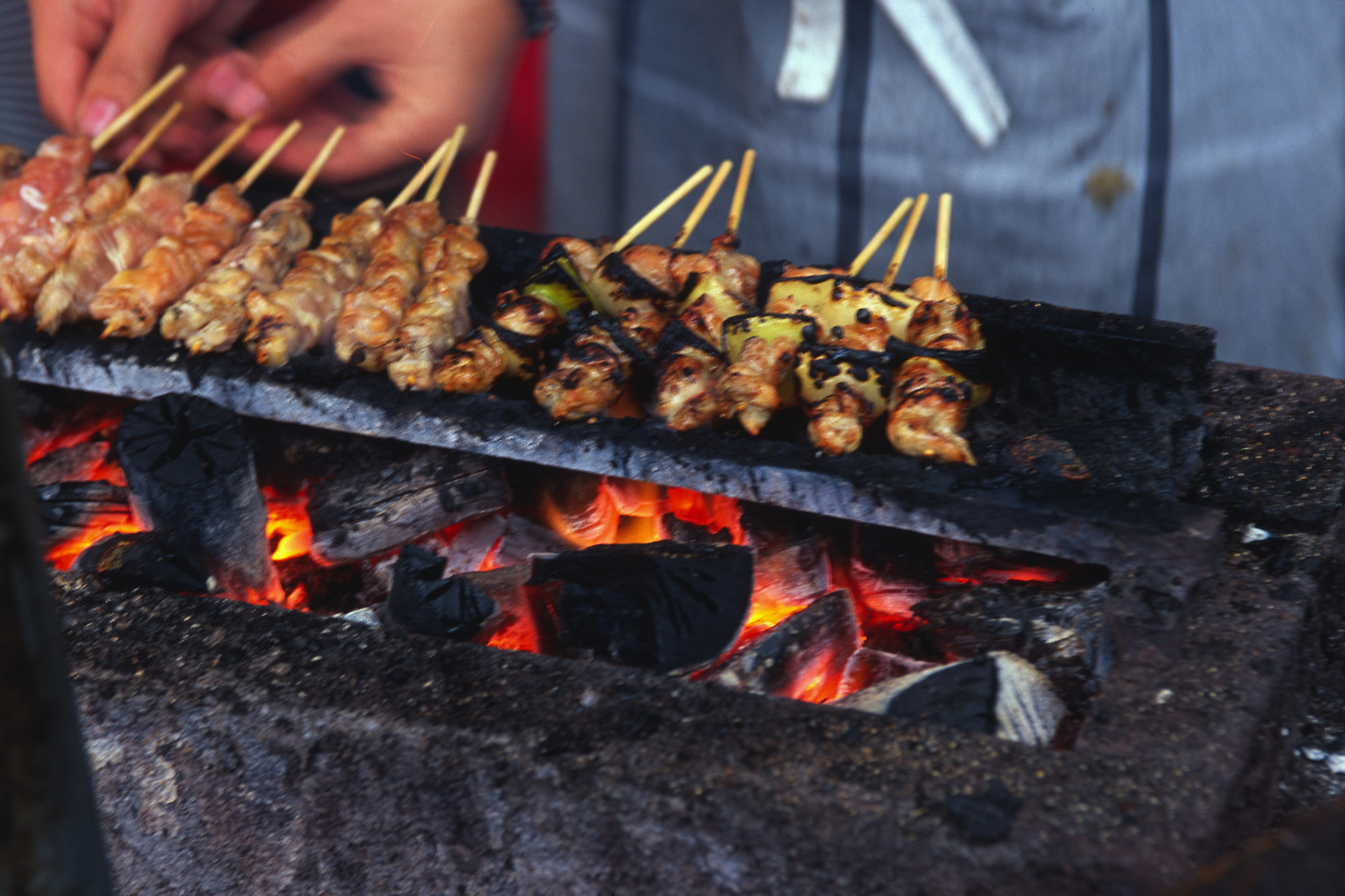 (Maiking Yakitori / Image)
Yakitori stands are far from fancy; often they'll consist of just five or six stools pushed up against a counter. Clouds of aromatic smoke waft off the grill and into the street to lure hungry passersby. Even at the "nicer" places, the emphasis is less on decor and more on providing good food and a convivial atmosphere.

(Yakitori dish / Image)
Yakitori-ya can be recognized by small red lanterns out front, with the character for "tori," or bird. Another clue to finding a yakitori-ya is the clouds of fragrant smoke coming from the vent.
How to Make Yakitori (Skewered Chicken)
Two of the main factors that set one yakitori-ya apart from the next are the ingredients in the tare (the sauce used to baste the chicken) and the quality of the charcoal used for grilling. Hard, aromatic charcoal produces the best results, better than cheaper charcoals and far better than gas or electric grills. Some places use free-range chicken (jidori), which is tougher than ordinary chicken but also more flavorful.
By J.S. on Apr 20, 2010
スポンサーサイト