Sponsored Link
スポンサーサイト
上記の広告は1ヶ月以上更新のないブログに表示されています。
新しい記事を書く事で広告が消せます。
Tokyo Collection Week opens
Taking up herewith Tokyo Collection Week News by Asahi.
The news reported in the end of last month.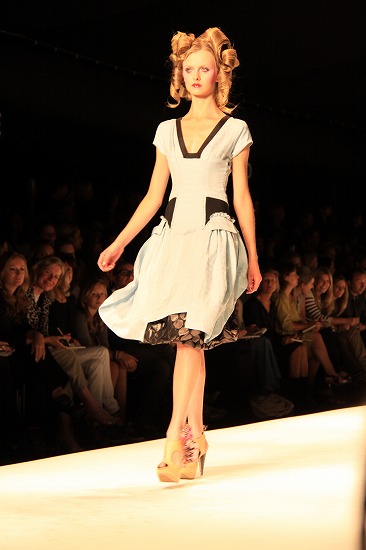 (Tokyo Collection / Image)
======
QUOTE
======
Tokyo Collection Week opens
Mar 24, 2010 by Asahi
One of Japan's best-known galas, Tokyo Collection Week, started Tuesday at the Tokyo Midtown Hall and other venues, introducing the latest creations by 44 fashion houses for the 2010-2011 autumn and winter seasons.
It is the main event of the 10th Japan Fashion Week, which runs through Sunday.
Entoptic, a brand created by Kenta Kakinuma and Wataru Matsumoto, marked the start of the showcase with dresses expressing both the anxiety and strength of urbanites.

(Fashion models strut the catwalk at the opening of Tokyo Collection Week
on Tuesday. (AZUMI FUKUOKA/ THE ASAHI SHIMBUN))
Tokyo Collection Week runs until Friday.
As part of the event, the 2010 Asian Designers' Collection in Tokyo will be held Friday, with four designers from Japan and nine from other Asian cities, including Seoul, Shanghai, Bangkok and Jakarta.
=========
UNQUOTE
=========
By J.S. on Apr 7, 2010
スポンサーサイト
tag : Tokyo Collection