Sponsored Link
スポンサーサイト
上記の広告は1ヶ月以上更新のないブログに表示されています。
新しい記事を書く事で広告が消せます。
Yakitori - Skewered grilled chicken / Japanese Food
JAPANESE TREND / Japanese Cooking (26) / Japanese Cooking (28)
Today refer to "
Yakitori
(

焼き鳥 やきとり

)".
As you might know, Yakitori,
fried chicken
, is a Japanese type of skewered chicken.
It is made from several bite-sized pieces of chicken meat, or chicken offal, skewered on a bamboo skewer and barbecued, usually over charcoal.
Diners ordering yakitori usually have a choice of having it served with salt (and sometimes lemon juice) or with tare sauce, which is generally made up of mirin, sake, soy sauce and sugar. The sauce is applied to the skewered meat and is grilled until delicately cooked and is served with the tare sauce as a dip.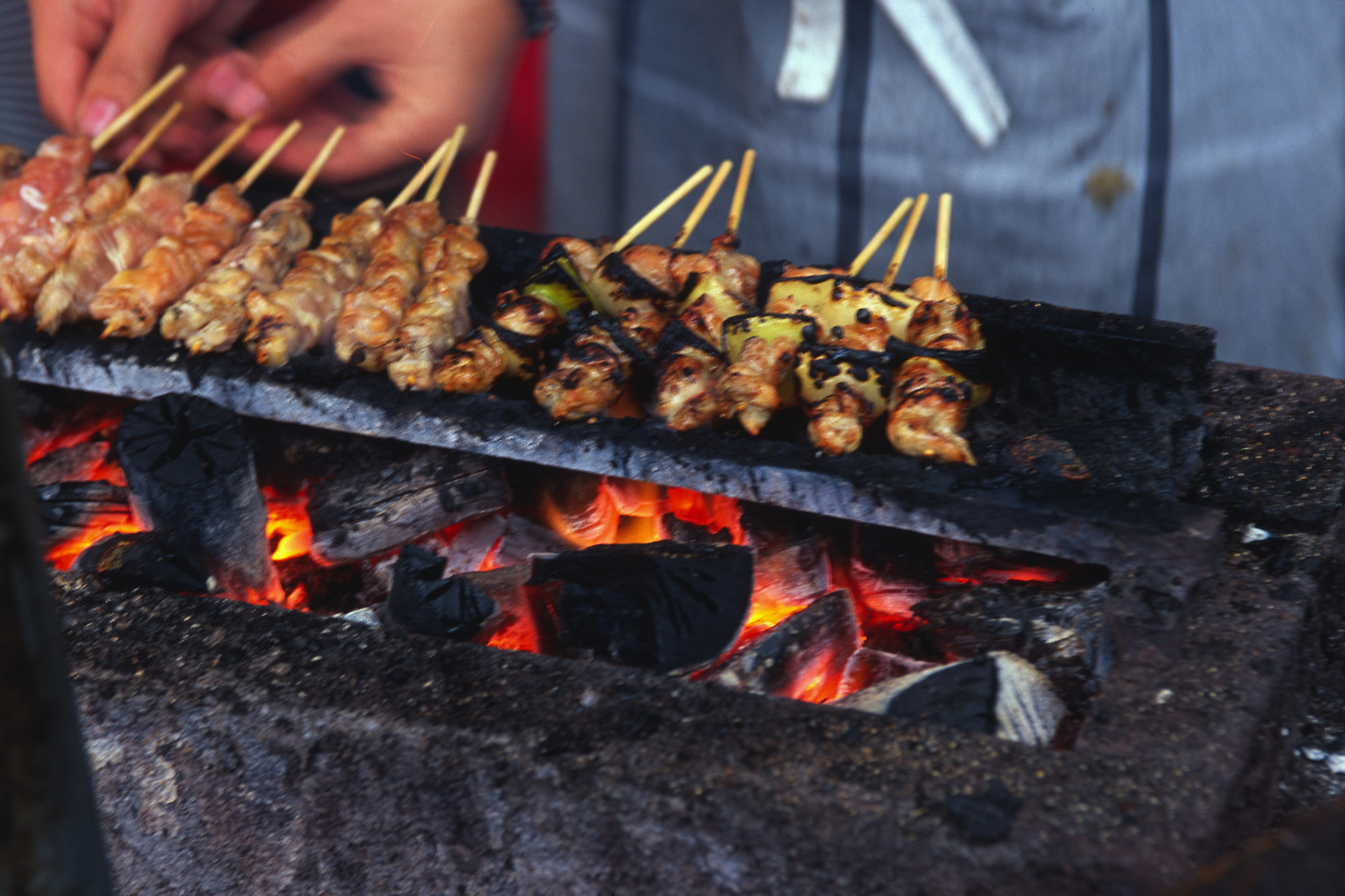 (At "Yakitori Restaurant" / Cookig Yakitori Scene by a charcoal fire)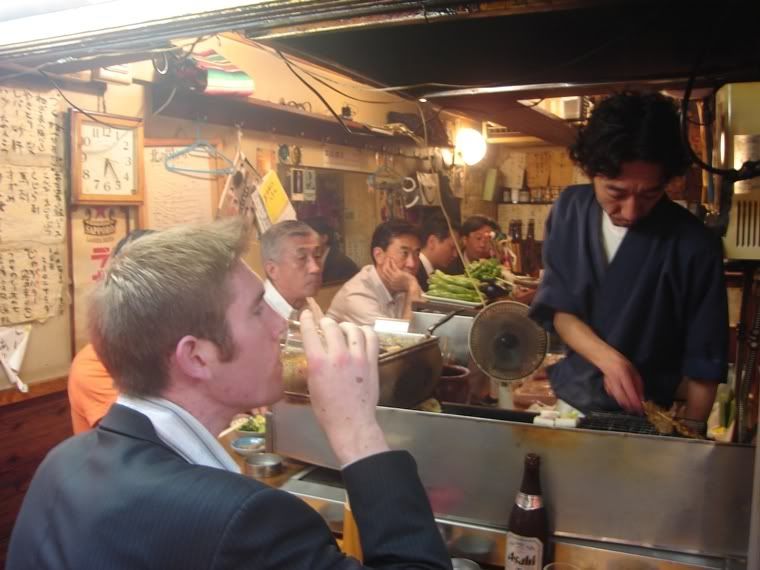 ("Popular Yakitori Restaurant" for office workers)

And taking upherewith YouTube Video by which you are able to learn "How to Make Yakitori".
How to Make Yakitori (Skewered Chicken)
Yakitori - Skewered grilled chicken
Yakitori is grilled chicken speared on sticks. All different parts of the chicken, thighs, skin, liver, etc. can be used for yakitori. The following recipe shows one of the most popular kind which is prepared with chicken thighs and leek.
Ingredients:
Chicken thighs: without bone and skin
Japanese leek (negi*), leek, or green onion
Soya sauce
Mirin* or sake*
Sugar
Honey or maple syrup
Small wooden spears
This ingredient may not be available in Western supermarkets, but you should be able to find it in Japanese grocery stores that exist in most large European and American cities.
Preparation:
| | |
| --- | --- |
| | Mix together 4 tablespoons of soya sauce, 3 tablespoons of sugar, a little bit of honey or maple syrup, a little bit of mirin and water, and heat it up until it's homogenous. |

| | |
| --- | --- |
| | Cut the chicken thighs into about 3x2x2cm large pieces. |

| | |
| --- | --- |
| | Put the chicken pieces into the already prepared sauce, and let it stand for a while. |

Cut the leek or green onions in about 3 cm long pieces.

| | |
| --- | --- |
| | Spear three or four pieces of chicken and some leek on each wooden stick. |

Grill them, or use the oven at 200 degrees celsius. (You may want to wrap the wooden sticks with aluminium foil; otherwise, they may burn off.)
General information:
Yakitori is popular among salarymen when they go out together after work. It is especially delicious with some hot sake.

By J.S. on Sep 5, 2009
スポンサーサイト