Sponsored Link
スポンサーサイト
上記の広告は1ヶ月以上更新のないブログに表示されています。
新しい記事を書く事で広告が消せます。
Swine flu: what the economists say
Taking up herewith News by Media in relation to Japanese Economical Situation.
Economical Situation in Japan is also very severe based on World Economic Crisis.
======
QUOTE
======
Summer bonuses to drop average of 14.4 percent
Apr 28, 2009 by Mainichi
Summer bonuses in the private sector are to drop an average of 14.4 percent compared to last year, the first decrease in 7 years, according to a labor research firm. ...
Full story>>
Dollar slips vs euro as US data raises optimism
Apr 28, 2009 by Reuters
NEW YORK, April 28 (Reuters) - The dollar fell against the euro on Tuesday as U.S. housing and consumer confidence data increased the appetite for riskier investments, though declines were capped by concerns about swine flu and the U.S. bank sector. ...
Full story>>
China shoots up Economist Intelligence Unit's Global Innovation Index
Apr 28, 2009 by Global SMT & Packaging Magazine
China is climbing up the world innovation rankings faster than other countries. Since the Economist Intelligence Unit first published its global innovation index two years ago, China has moved up from 59th to 54th in the rankings-an improvement we thought would take five years has been achieved in just two. ...
Full story>>
Swine flu: what the economists say
Apr 28, 2009 by Guardian Co., UK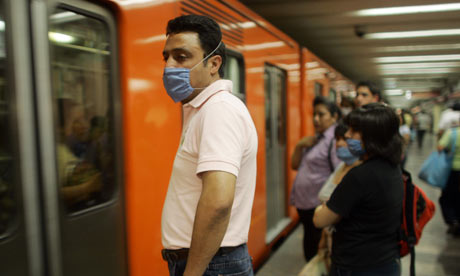 Swine flu, which has already claimed 150 lives in Mexico, will undoubtedly damage the world's already fragile economy although it is impossible at this stage to make an accurate assessment. However, some economists have suggested a full scale pandemic could potentially cost more than $3tn (£2tn). ...
Full story>>
=========
UNQUOTE
=========
By J.S. in May 2009
スポンサーサイト